Discerning Religious Life
Saint Bernard of Clairvaux once estimated that about one out of three Catholics (~33%) have a vocation to the consecrated life. Yet today, less one in every twenty-thousand Catholics (~0.005%) are consecrated religious. These statistics, if even remotely accurate, help us to better understand the difficulty Catholics face today when discerning a religious vocation, that is; that many either do not hear the call of God, or hear but do not listen.
A Natural Desire for Marriage
What then, is the reason for such a disparity? First, we may observe that marriage has an immediate "advantage" over celibacy, in that it is in accord with man's natural desires. In other words, all men and women have a deeply ingrained desire to give oneself wholly to another. Earthly marriage feels natural because we are all destined to one day be wed to our heavenly Bridegroom; it is what we were all created for. It is therefore easy for someone to mistakenly believe they have a vocation to marriage, when in fact they might not. After all, it is easier for us to see, feel, and experience "spouse" in a person of the opposite sex, than it is to see, feel, and experience spouse in its mystical reality. This natural inclination is further exacerbated by the society in which we live, which obsesses on dating and relationships to near compulsion. Marriage is often assumed to be a step in everyone's life, like getting a driver's license, or buying a first house. Discerning a religious vocation therefore requires great determination; to say "no" to what is natural, tangible, and before our eyes, and "yes" to a seemingly remote ideal. It should be no surprise why the Catholic Church prays for vocations with such frequency. The Church needs good men and women to step forward to reclaim and restore the dignity, beauty, and love of this vocation of perfection.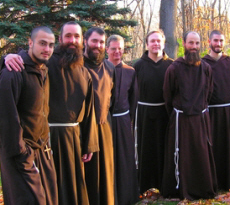 "The Heart is Deceitful"
The prophet Jeremiah tells us, "The heart is deceitful above all things. Who can know it?" (Jer 17:9). It is thus how one should approach discernment. Realizing that our feelings will naturally incline towards marriage--especially if we are young and still heavily submersed in the world--little emphasis should be placed on feelings alone. Instead, greater emphasis should be placed on reason, in view of the counsel of Holy Mother Church. In other words, if the Church considers the married state to be a good, and the consecrated life of celibacy to be a better good (see; A Higher Calling), right reason dictates that we ought to assume the better good, unless/until God reveals otherwise. Saint Ignatius exhorts us in a similar manner;
Saint Ignatius of Loyola: "If a person thinks of embracing a secular life, he should ask and desire more evident signs that God calls him to a secular life, than if there were question of embracing the evangelical counsels; for Our Lord Himself has evidently exhorted us to embrace His counsels."
Discernment, initially, might then be considered a test of the will, that is to say to oneself; "I love Jesus enough to sacrifice what I so deeply desire; marriage. I therefore submit myself to the direction of His Church. I do not trust in my feelings. But I choose the better way, until God reveals otherwise." However, this is not to mean that a vocation to the religious life should be forced. Nor does it mean that discernment is purely an intellectual exercise absent any input from the heart. Rather, it is merely recognizing that we have powerful natural inclinations for human love, inclinations which can quickly overtake our lives and drown out any chance of following a higher calling. It is recognizing the "still small voice," the thought, the seed, and allow the opportunity for this seed to grow and blossom, rather than shutting the door before it ever had a chance to open. Saint Paul counsels us in the same manner; "Are you free of a wife? Then do not look for a wife. If you marry, however, you do not sin..but such people will experience affliction in their earthly life, and I would like to spare you that." - 1 Cor 7 A good general Ignatian guideline, is to never make big decisions in moments of disquiet, but rather, to make them after long hours of prayer, when one feels most calm, at peace, and attentive to the Holy Spirit.
The Best Marriage
It is therefore necessary during one's discernment to understand that religious life is not a "giving up" of marriage. Rather, it is an elevation of marriage, beyond this world, towards its ultimate fulfillment. It is to live, here on earth, an anticipation of our final destiny in heaven. Instead of marrying a fallible man or woman--who can never truly satisfy our hearts deepest desires--religious marry Our Lord Himself (Yes, men too! You must think mystically here! See section; All Are Created For Marriage. All believers are mystically the "bride of Christ", destined to be wed to the heavenly Bridegroom. The saints often speak of the soul in the feminine for this reason). Instead of raising children, priests and religious adopt every soul as their spiritual child. Instead of devoting one's life towards the salvation of immediate family, priests and religious devote their lives to the salvation of the world. In this way, the consecrated life and ordination is everything that marriage is, but elevated to a higher dignity and perfection. It redirects man's natural desire for marriage towards a higher and more perfect end; towards the mystical marriage between Christ and His Church.
When a mother explained this in simplified terms to her six year old daughter, the child responded simply; "Why would anyone want to marry a man when they could marry God?" Although her answer may be somewhat simplistic, nonetheless it does speak a certain truth. Jesus Christ is the perfect spouse of our soul; it is only He who can fill the natural void in our hearts perfectly. The better life, according to Our Lord, is to simply sit at His feet like the Magdalene, rather than Martha, divided over temporal matters (Luke 10:42).
How do I Know for Sure?
One need not have absolute certainty of a calling to the religious life in order to have a genuine vocation. If there is but a seed of desire within the soul, then this is enough reason to water and cultivate this seed, to see whether is takes root or not. And the best way to have greater certainty, is to visit the communities in person (many of them, if necessary), as well as your diocese vocations office.
St. Francis De Sales: "To know whether God will have a person become a religious it is not to be expected that God Himself should speak, or send an angel from heaven to signify His will. It is not necessary that ten or twelve confessors should examine whether the vocation is to be followed. But it is necessary to correspond with the first movement of the inspiration, and to cultivate it, and then not to grow weary if disgust or coldness should come on. If a person acts thus, God will not fail to make all succeed to His glory. Nor ought we to care much from what quarter the first movement comes. The Lord has many ways of calling His servants."

Saint Teresa of the Andes: " We [religious] no longer belong to the world. Jesus has taken us from the world, that we may follow Him more closely, and He says to us; "If anyone would come after Me, let him take up his cross and follow Me." And so, Sister, let's walk after Him. Love demands this, since He has chosen us to make us entirely His own. And when the weight of the cross weighs us down, let us call upon Jesus to help us. [...] We do not belong to the worldly spirit any longer, for Jesus has taken from us the spirit of the world in order to clothe us with His Divine Spirit. And what is that spirit...? The spirit of the Cross, the renunciation of our selfish impulses and demands of the flesh; the denial of our appetites and tastes, comforts, etc."
Every Person has the Capacity To Become A Saint
Realizing that discouragement is a tool of our common adversary, we must remind ourselves that all things done for the love of God will bear abundant fruit, especially if the sacrifice is great ("every one that hath left house, brothers, sisters, father, mother, wife, children, or lands for My sake, shall receive a hundred times as much" - Matt 19:29). Thus, we need not fear our own weaknesses, for the grace we will receive will suffice for us to become saints. But we must correspond with grace. As Our Lord told Saint Faustina; "Do not be guided by feeling, because it is not always under your control; but all merit lies in the will." Indeed, becoming a saint--or, loving God to the point of total conformity to His will--requires nothing other than a persistent good will to do so. To become a saint, only three things are necessary; love, prayer, and mortification.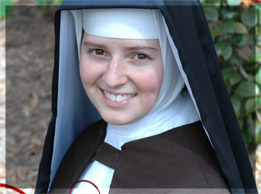 Diary of Saint Faustina, p.134: "Let no soul, even the most miserable, fall prey to doubt; for, as long as one is alive, each one can become a great saint, so great is the power of God's grace. It remains only for us not to oppose God's actions."

"On a certain occasion, I saw a person about to commit a mortal sin. I asked the Lord to send me the greatest torments so that that soul could be saved. Then I suddenly felt a terrible pain of a crown of thorns on my head. It lasted for quite a long time, but that person remained in the Lord's grace... O my Jesus, how very easy it is to become holy! All that is needed is a bit of good will. Jesus sees this little bit of good will in the soul, He hurries to give Himself to the soul, and nothing can stop Him, neither short comings or falls - absolutely nothing. Jesus is anxious to help that soul, and if it is faithful to this grace from God, it can very soon attain the highest holiness possible for a creature here on earth. God is very generous and does not deny His grace to anyone. Indeed He gives more than what we ask of Him."

"O God, how easy it is to know Your will in the convent! We religious have God's will set clearly before our eyes from morning till night, and in moments of uncertainty we have our superiors through whom God speaks. [...] My life is not drab or monotonous, but it varied like a garden of fragrant flowers, so that I don't know which flower to pick first, the lily of suffering, or the rose of love of neighbor, or the violet of humility" - Diary, p. 138

Diary of Saint Faustina: "Jesus says: 'This firm resolution to become a saint is extremely pleasing to Me. I bless your efforts and will give you opportunities to sanctify yourself. Be watchful that you lose no opportunity that My providence offers you for sanctification. If you do not succeed in taking advantage of an opportunity, do not lose your peace, but humble yourself profoundly before Me and, with great trust, immerse yourself completely in My mercy. In this way, you gain more than you have lost, because more favor is granted to a humble soul than the soul itself asks for..."
But why have so many religious lost their fervor?
There is a temptation, after one has received the habit and has lived the life of a religious for a little while, to lose one's first fervor and settle into a kind of tepidity, succumbing to the influences of the world or a lukewarm community. As Saint Teresa of the Andes exclaimed; Woe to me if this should happen! Indeed, this is a risk that many religious fall into. Without a vigilant vertical gaze (i.e., prayer life), the religious will quickly become consumed by the horizontal of daily affairs. When this happens, our vision become myopic; the slightest faults of others will appear amplified; the slightest inconveniences will disturb our whole day; discord and contentions will prevail, and in the end there will be little distinguishing a monastery from a frat house. This must not happen. Rather, the gaze of the religious must always be upwards in prayer. Only when fervent prayer is truly the mainstay of the religious, will the community flourish and bear fruit, and the ordinary mundane tasks of common life will become divinized. A good religious will daily find a thousand opportunities to purge himself of "the old man", so that he can become conformed to Love itself, and at the same time save souls in the process.
Archbishop Fulton Sheen once said that the downfall of every priest/religious begins with laxity in prayer. In other words, when the religious forsakes prayer, and stops making an effort to stir his heart, then he has already forfeited his vocation to the enemy. Without prayer, nothing else he does will be able to bear fruit, and he will mechanically drag his feet through the day. Everything becomes burdensome and tiresome. Yet with prayer, everything is easy and light; the soul is free like a bird, which love makes possible (This is the happiness that perfected souls enjoy, according to Saint Catherine of Sienna--a joy that religious have to look forward to: the bliss of the continual presence of God). As Our Lord told Saint Faustina, what causes Him more pain than anything else, is not the grave sins of those living in the world, but the small imperfections and lukewarmness of religious, whom He awaits with the greatest graces, because He depends on them to sanctify the world through them. Saint Alphonsus De Ligouri even went so far as to say that a religious who does not seek holiness commits a mortal sin. Why? Because the religious state is the state of perfection. When a religious takes his final vows, he is not simply encouraged to become a saint, but rather, he is obliged to become one. It is not sufficient to rest on the dignity of one's state, thinking; "I have left everything for Our Lord," to which Our Lord may respond, "but have you left yourself?... Have you abandoned sensuality, pride, self-will, anger, sloth? The walls of a cloister are not high enough to barricade against a worldly heart.
Saint Francis De Sales: "Many enter religion without knowing why they do so. They come into a convent parlour, they see nuns with calm faces, full of cheerfulness modesty and content, and they say to themselves: 'What a happy place this is! Let us come to it. The world frowns on us; we do not get what we want there.' Others come in order to find peace, consolation and all sorts of sweetness, saying in their minds: 'How happy religious are! They have got safe away from all their home worries; from their parents continual ordering about and fault-finding -- let us enter religion.'
"These reasons are worth nothing. Let us consider whether we have sufficient courage and resolution to crucify and annihilate ourselves, or rather to permit God to do so. You must understand what it is to be a religious. It is to be bound to God by the continual mortification of ourselves, and to live only for Him. Our heart is surrendered always and wholly to His Divine Majesty; our eyes, tongue, hands and all our members serve Him continually. Look well into your heart and see if you have resolution enough to die to yourself and to live only to God. Religion is nothing else than a school of renunciation and self mortification."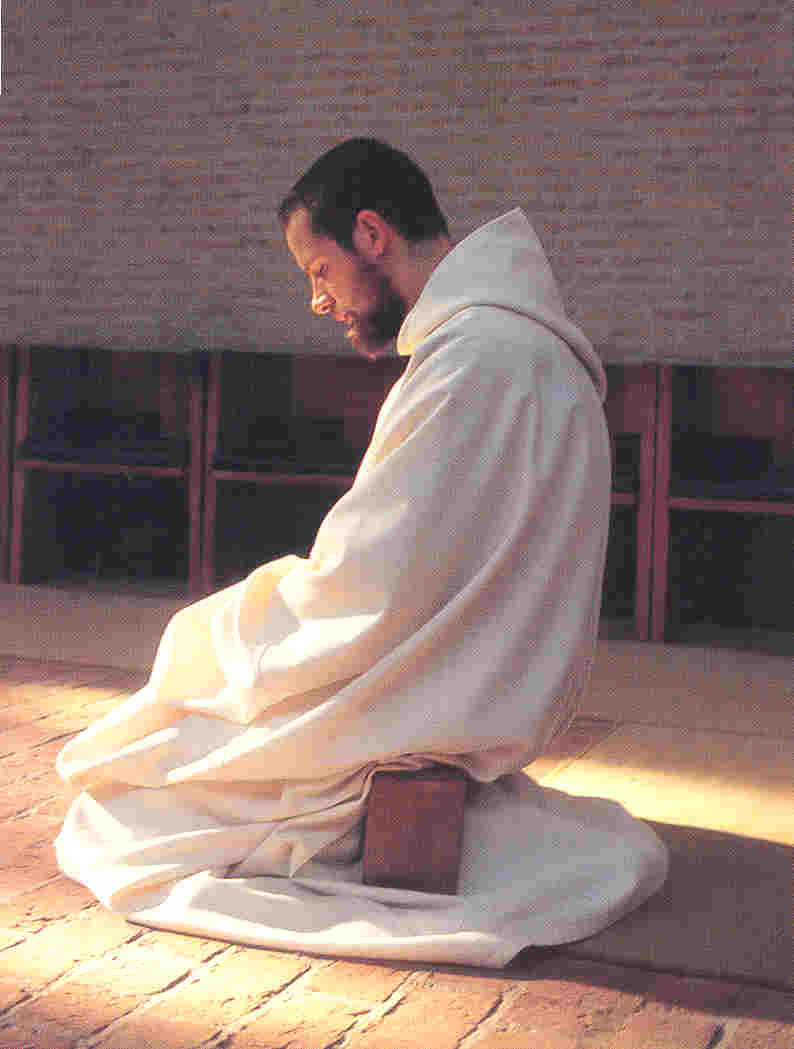 The Danger of Spiritual Gluttony
In our Western culture, we have been raised from babies with an inwards gaze toward self; to self-seeking pleasure, convenience, and instant gratification, pacified by ceaseless noise, glitter, and cotton candy. Unfortunately, many people import this mindset into their vocation, expecting always to find the sweet taste of consolation and spiritual transports. But the way of purification is a rocky one, especially in the beginning when the soul is still divided by the world. It is therefore easy to become discouraged and abandon the path to perfection altogether. (If we only knew the great joy and peace that we could experience even in this life, we would never deviate from this path!) Let us always remember that holiness is not so much a sudden burst of fire that quickly dies, than a small but steady flame unceasing in its intensity and constant in its light. Padre Pio was once asked what is necessary to become a saint. And his response was candid and unambiguous; "One thing alone is necessary. You must will it." According to the revelations given to Venerable Mary of Agreda, many souls fail precisely because they flee from the cross--especially in the first stage of purification--from dying to self-love;
Our Lady to Mary of Agreda: "I desire, then, that thou labor until all love of self die within thee, that thou suppress all the effects of the first sin until all the earthly inclinations consequent upon it are totally extinguished....for the greatest difficulty in practicing virtue consists in dying to all that is pleasurable to the senses. Thou canst not be a fit instrument in the hands of the Lord, such as He desires thee to be, if thou dost not cleanse thy faculties even of the images of all creatures, so that they do not find entrance into thy desires...Be careful not to allow thyself to be mastered by anything, be it ever so small; for in order to start a great conflagration the smallest spark is sufficient...

"Ponder, then, my dear child, upon the small return given for the love of my Son and Lord by mortals, and how forgetful of thanks even his faithful continue to be. Assume it as thy task, as far as thy weak powers allow, to render satisfaction for this grievous offense: loving Him, thanking Him and serving Him with all thy powers, for all the other men who fail to do so. Therefore, thou must be an angel in promptitude, most fervent and punctual on all occasions; thou must die to all earthly things, eliminating and crushing all human inclinations and rising upon the wings of love to the heights of love designed for thee by the Lord...."
The Broken State of Our World
It should not surprise us why so many religious communities today are broken. We must remember that we are now living in the midst of one of the greatest trials in Church history. The shear number of 20th-century apparitions and miracles far outnumber all the previous centuries combined. According to modern apparitions (Fatima, Medjugorje, Marian Movement of Priests, etc.), our common adversary is becoming more and more desperate, attempting to drag more souls with him. To say that the moral state decay of our society is worse than it has ever been, would not be an unreasonable statement. Like old Israel, we too have allowed paganism and hedonism to become the law of our land, worshipping the three-headed idol of pride, lust, and avarice. And God has granted our desires, just as He did with Israel. He has handed us over to our enemies, to the tyranny of a foreign ruler. And we have been held captive for so long, that we have become accustomed to our slavery, as if it is the normal way of life. And yet, there is still hope. Satan's reign is coming to an end. And just like Josiah in the OId Testament, who tore his garments after rediscovering the long-lost Scriptures (2 Chron. 34:14), it seems we too are on the cusp of rediscovering our true identity once again. But let us be clear about this. The answer is not in a certain "brand" of Catholicism, whether "traditional" or "charismatic", which can lead to polarization and division. But it is in one thing only; love; to love God by loving what He loves; His children, His lost sheep, His Holy Mother, His Church, and His representatives on earth.
Married life illumines religious life
Remembering that marriage and consecrated life are both mutually illuminating, a religious can therefore learn more about how to be a good religious by contemplating family life. And a family can likewise learn how to be a good family by contemplating religious life. For example, when a mother hears the sound of her baby crying at 3:00 am, she cannot say "I will deal with it later." She must always be ready to divest herself for the sake of her family. In much the same way, religious cannot ignore the sound of the bell, or the recitation of the Office, saying "I will deal with it later." They must always be ready to die to themselves in every way, even without the physical presence of a child to compel them. The father, likewise, if he is good and holy, is a kind of "superior" in the little monastery of the home, and is always vigilant to guard his home and lay down his life for his loved ones if necessary. Much like a superior, the father is also charged with the responsibility of seeing to the needs of the family, of structuring a safe and secure environment for love and prayer to flourish. And as Scott Hahn once said, the love of the mother and father becomes so real, that nine months later they must give it a name. And so too, the love of a religious must become so real, that new souls are birthed as a result. But if the fruit of marital love is children (the physical presence of which--the smiling, giggling, crying--constantly reminds us of our obligations), the fruit of consecrated love is a more hidden, spiritual kind of offspring (and therefore requires a greater act of the will to be able to stir one's will). Similarly, the same traditions commonly found in religious communities, can also be implemented in families. For example, friars must often ask the blessing of the superior when they leave the monastery. In much the same way, a son or daughter can ask the blessing of his father before leaving home on a journey. (This in fact is an ancient Jewish tradition which pre-dates Christianity). Another such example is taking time for prayer during one's work day, such as saying the Angelus at noon, or a divine mercy chaplet at 3pm, or the Stations on friday. The Muslims are good at stopping their work for prayer. Should not Catholic families be just as dedicated to prayer? If we remember that the home is the "domestic church", then families might also consider entering the home as they would enter a Church, blessing themselves with holy water for example. Such customs are sprinkled throughout religious life, and serve as simple external reminders of a deeper spiritual reality.
Bl. John Paul II, Theology of the Body: "...the complementarity of marriage and continence for 'the kingdom of heaven'...complete each other and in some sense interpenetrate."


Discerning the Priesthood
If religious life is designed to perfect souls, those who enter the priesthood should already have attained perfection--so says St. Alphonsus De Ligouri. This is because the priest has a direct responsibility for the care of souls in a way that the religious does not. He stands in persona Christi, called to be "another Christ" to the people; God works miracles through his consecrated hands, particularly through the sacraments. For this reason, the saints say that the dignity of the priesthood is of such an exalted state, that it surpasses all other created dignities in existence. Saint Bernardine of Sienna says; "the power of the priest is the power of the divine person, for the transubstantiation of the bread requires as much power as the creation of the world." Saint Alphonsus De Ligouri quotes St. Augustine saying; "to sanctify a sinner is a greater work than to create heaven and earth". He concludes; "since the priest represents Jesus Christ, he ought to have as much purity as would entitle him to stand in the midst of the angels." When people speak to a priest, they should feel like they are encountering Jesus Christ himself. The priest, if he is holy, is like a net that carries with him many souls to heaven, or, if he is lukewarm or prideful, will drag many to hell. As Saint John Chrysostom once stated; "the road to hell is paved with the skulls of priests and bishops." Our Lady of Garabandal confirmed this; "Many cardinals, many bishops and many priests are on the road to perdition and are taking many souls with them."
It is thus that our common adversary concentrates his efforts towards the ruin of the clergy above all else; for to eliminate a foot-soldier is of no great advantage, but to eliminate a general of an army is to secure almost certain victory. Therefore it is absolutely necessary, says Saint Alphonsus, that anyone discerning the priesthood first gain victory over his passions and attachment to sin, and demonstrate a life of virtue before entering the sanctuary. Just as a marine must first pass through "boot camp" before being given greater freedom and responsibility, so too must a soul pass through a kind of spiritual boot camp before being given the responsibility for souls. In a certain sense, religious life can provide this kind of spiritual boot camp.
St. Alphonsus De Liguori, Dignities and Duties of the Priesthood: "For in the religious state, one purifies one's self of one's vices, whilst to receive Holy Orders, it is necessary that one has already led a pure and holy life....St. Thomas gives a reason for such a regulation: it is this, that in receiving Holy Orders, one is destined to the most sublime ministry, that of serving Jesus Christ in the sacrament of the altar. Hence, the Angelic Doctor adds that the sanctity of ecclesiastics ought to surpass that of the religious... Between priests and the rest of men' says St. Ambrose, 'there should be nothing in common as to works and as to conduct. And St. Isidore of Pelusium says that between the sanctity of a priest and a good secular the difference should be as great as between heaven and earth"

" Saint Cyprian said that all those that had the true spirit of God were, when compelled to take the order of priesthood, seized with fear and trembling, as if they saw an enormous weight placed on their shoulders, by which they were in danger of being crushed to death... Formerly there were but few priests among the monks - whose lives were so austere - and the monk who aspired to the priesthood was considered to be a proud man."

Diary of Saint Faustina: "[Jesus says]; ' Obedience. I have come to do My Father's will. I obeyed my Parents, I obeyed My tormentors and now I obey the Priests.'
Suffice to say, this reverence and awe of the dignity of the priesthood has largely been obscured in today's society, even in traditionalist circles, the Holy Mass is rushed through as if out of habit (It matters little whether there is outward pomp or not. The priest is the external sign par excellence. He alone is the one who has the greatest power to inspire in others greater faith and reverence, or lull them into muddled tepidity. Everything the priest does has an effect on others; his demeanor, a glance of the eyes, a motion of the hand. He will have to give an account of everything. Every aspect of his being must communicate God to others, not just the words in a homily. When people meet a priest, they must feel like they just had an encounter with Jesus Christ Himself. In his book "The Priest is Not His Own", Archbishop Fulton Sheen said that the priest is not primarily a preacher, but a savior. The more that he becomes like Christ, the better priest he will be. He must therefore be a lamb amidst persecution and gossip. He must defend his sheep from the wolves, and be willing to lay down his life. He must be a victim for his enemies. He must be a fervent intercessor, especially for the weak. He must be all things to all people; a counselor, comforter, healer, friend, father, mother, brother, and spouse. Yet these things are not being taught in many seminaries today--the one place where it should be required learning. Men who are going to assume this awesome office, should be made aware of the profundity of its state; their knees should tremble at the thought of taking on this responsibility of a shepard and victim for souls. Unfortunately today, however, many seminaries cultivate the opposite attitude, with many recreational activities, but little emphasis placed on fostering a true fatherly spirit of prayer, self-sacrifice, penance, recollection, and untiring devotion. The priest is called "father", but very few truly think of themselves as such. A priest should see each person in his parish as the son or daughter he never had.
Let us also remember, even though the diocesan priest is especially bound to the people in his parish, his efforts for his flock--his daily sacrifices, his prayers, and mortifications--not only sanctify his parish, but also permeate throughout the world as well. Saint John Marie Vianney was a parish priest who devoted his life to a small parish in a tiny village. And yet, he was able to save 80,000 souls (according to the lamentations of a demon compelled by God to confess this)! This is the power of a just soul. Since we are all part of the body of Christ, everything we do has an effect on the rest of the world. Therefore, if we truly want to change the world, then all we need to do is become holy. No matter which vocation one is called to, even in the married state, holiness is our primary vocation.


7 Practical Tips for Discernment
The following are a few points that one might follow during the discernment process.
Take action. Religious communities welcome discerning guests to stay with them. Make arrangements to visit certain communities for a short period of time (perhaps 4-6 days). They will provide you with food, shelter, water, shower, bathroom - in short, everything you need. All you need to bring is yourself, changes of clothes, and perhaps some work clothes.
Repeat #1. If a man were to approach marriage in the same way that some people approach discerning religious life, then he would remain single all his life. He might read books about relationships, or research dating on the internet, but would never actually spend time with the woman he is to court, to get to know her personality, to see whether she is to be his future wife. In much the same way, discerning religious life requires more than reading or conducting research on the internet. The more exposure one has to religious communities, the better position they will be in to make an informed decision. At the very least, a person should grant the same amount of exposure to discerning a religious vocation, as was granted to past relationships. In the mean time, by pursuing this higher calling and making visits to various communities, a soul will begin to grow in ways that it could not have otherwise. The time spent visiting religious communities, if even a few days at a time, will be of great benefit to the soul, both for its discernment and well-being.
Consecrate yourself to the Blessed Virgin Mary, and ask Her to take you under Her maternal of care. Saint Louis De Montfort stated that a soul that is a devoted child of Mary, is a soul that can easily and quickly attain the highest degrees of perfection possible. Ask Our Lady to take you by the hand on the path that brings the greatest glory to her Son. And do not be surprised when She does. Do not be surprised if, after having continually asked for this grace, you wake up one day and find your heart burning with a new love for Her, eager to respond to Her gentle request; "Will you follow My Son?"
Avoid relationships with those of the opposite gender, and all other potential distractions. At the very least, give primacy of place to time spent discerning religious life. Give the respect due to the higher calling. If God wants you to be married, then He will send the right person in due time, and you can be sure that it was His will, and not your own.
Frequent the Sacraments. Go to confession often, and to daily Mass if possible. Also spend an hour in Eucharistic Adoration daily, if possible. It is unimaginable how many graces God grants a soul through Eucharistic Adoration. It is also important to find a competent spiritual director, if possible. Do not trust your feelings, but allow God to direct you under the direction of a wise and learned priest, preferably one who has experience in religious life or ample training in mystical theology.
Try to live the religious life while you are still in the world. Wake up early and spend some time in prayer or spiritual reading. Mortify yourself at meals, stop watching TV. Before going to bed, spend time in prayer and make an examination of conscience for your actions for the day. Fast on bread and water on Fridays. Try to remain recollected while you work. All these examples will help be a test of your vocation.
Remember that there is no commitment. Even if you were to formally enter a community as a postulant, you do not take perpetual vows until 6-8 years into religious life. The postulancy and novitiate periods are considered times of ongoing discernment, and a person is free to leave at any point if they feel God calling them elsewhere.
"To Whom Much is Given, Much will be Expected"
As a final note, it is good to recall that if God has favored a soul with many graces, much will be expected of that soul. This should in no way increase one's pride, however. On the contrary, it should humble the soul even more, for having made so poor use of such favors (and the harsher it will be judged). Let us examine ourselves, to see whether we were granted such grace, despite our unworthiness;
To Baptized into the family of God with an indelible mark on our soul
To be a member of the Catholic Church and to receive Our Lord in His fullness through the Sacrament of Love.
To have been born into a good and loving family
To have shelter over our heads, and relative security.
To be relatively well-adjusted, level headed, not hysteric, neurotic, or pathological.
To love God and want to serve Him.
To already posses certain virtues, such as prudence, temperance, kindness, diligence, fortitude.
To not be self-absorbed; to realize that we are called to a life outside of ourselves
To have an abhorrence for sin, or at least posses a continual desire to conquer one's affection for sin

Padre Pio, Secrets of a Soul, p. 51: "My soul is spurred on by the liveliest gratitude to attest that the Lord grants such grace to my soul without my meriting it. Far be it for me to consider myself superior to other souls for this reason. On the contrary, I believe that of all the people in the world, I am the one who serves the Lord least, and since the Lord gave such clarity to my soul through this grace, I acknowledge myself to be more obliged than any other soul to serve and love the Creator. For my soul, every minute of imperfection I commit is a sword of sorrow that pierces my heart."


SOURCES:



Davide A. Bianchini, Contact